THE SECRETS OF A BUSINESS IRRESISTIBLE OFFER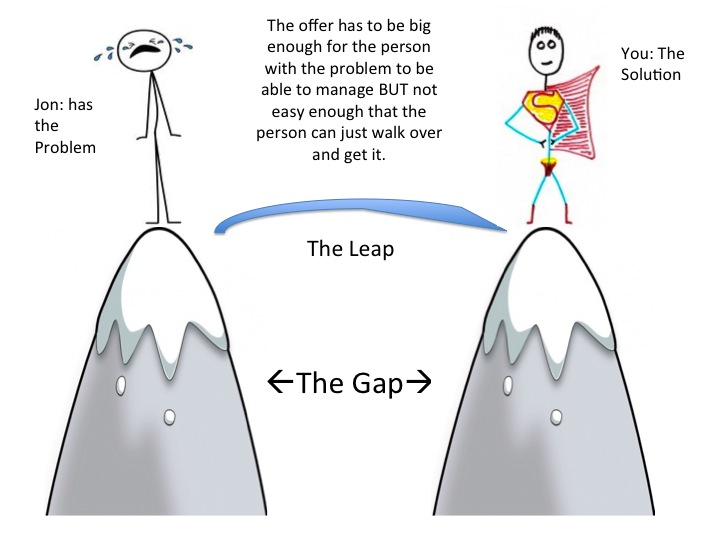 How to discover a business energy in motion, directing creative processes and systems that facilitates irresistible offer creation, which should resonate with client and customer value needs in a specific market niche to inspire massive action engagement, for sustainable growth result revolution in market.
Rapid success perception in today's market is observable occurrences, common to organization activities, especially at the approach of current business at finishing line period, like where we are now. It requires critical knowledge of current year baseline activity performances research, analysis to establish judgement of next level, in terms of business mission, objectives and goals, setting in market journey.
In today's era of small and medium businesses growing dominant, with positive impact in market spaces. Critical processes of working out their current year next level investment, could be ongoing since it has to do with essential direction of growth, which an entrepreneur wants to achieve the desired result in the coming years. It is a step-by-step creative performances, based on step by step gathering of data for descriptive research, intelligent research, analytical evaluations to guide their desired achievement.
The emerging business gap, between current year finishing point, where we are, and the next level mission, objectives and goals, which we desire, will raise the following question marks to emphasize the foundation for irresistible offer creation.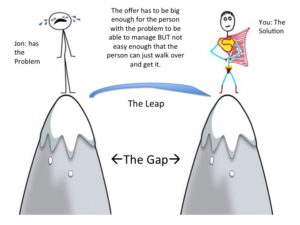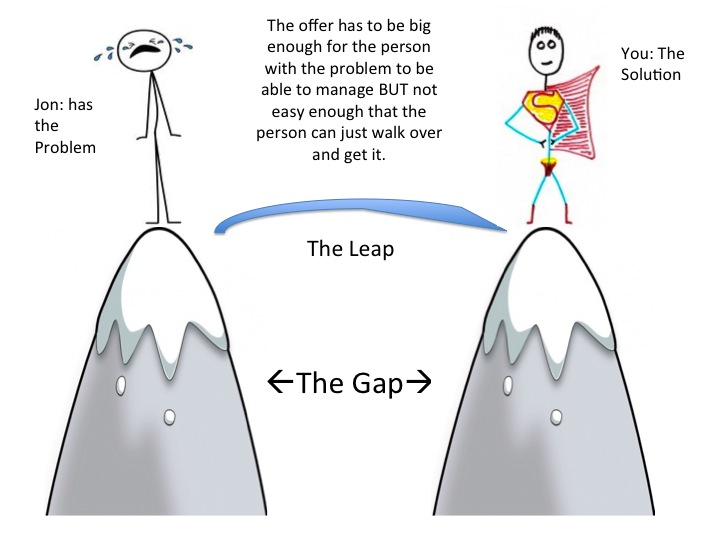 For instance
What do you want to achieve next year?
What do you want to ignore next year?
Why do you want to achieve it next year?
How will you hope to let us help you achieve it?
A business irresistible offer is meant to provide creative answers to these questions from two fundamental perspectives.
Internal purpose driven potential perspective to inspire creative action for clarity.
To inspire ideal customers and client attraction, to be engaged in the emerging business gap filling which is expected to fill in the gaps in market.
Every organization is known to have messy puzzles at each business year starting point. Usually, it's so enormous. For instance, amidst vertical growth integration, backward growth integration, horizontal growth options to choose from. In order to produce the outcome result they desire. At any decision point, the secret point to people's attraction to inspire creative business engagement, necessary to drive activities within the market gap performances, across first quarter to the fourth quarter point of next year finishing point.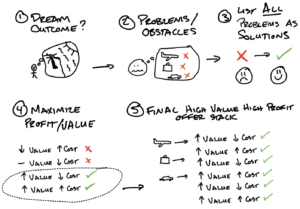 The people as clients and customers in the market are sources of business energy flow in motion, amidst relevant market niche, being the life blood of every business. In each market, they are in the center of the business, while the business itself occupies market change influence center in relevant market environment. This structure provides the springboard for internal and external business game plan. This is where organization purpose driven potential provides clarity for business tools in respect of current year status, one-year goals, seven levels deep of success importance and capabilities.
There are five steps to people attraction, for a purposeful market gaps filling
Transformation attraction
Clients/customers avatar and niche market
Business systems or network
Personal story
Market hook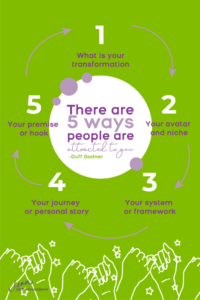 In practice, I have set business goals many times and failed to achieve the outcome. I have set a vision of where I wanted to go to, and became overwhelmed with fear of challenges, risks and uncertainties, I have experienced change influences and failed to understand the shift in micro commitment, which it generated many times.
Over the years, I had struggled to learn the background of these challenges and discovered the secrets, which inspired me to understand the pathways for achieving the desired result in practice.
This is why I want to demonstrate to you how your business questions about people's attraction to your business as a key to achieving your result revolution next year and more.
It is observed that everything in life is in a cycle with business journey inclusive. Where challenges, risks and uncertainties are structurally spread across its internal, physical and strategic perspective. Thereby seeking business coaches, entrepreneurs, owners, performers and processor's attention with practical knowledge of market structures, change influences on physical and strategic activities to address the issues. Recognizing the fact that there are internal and external hook for transformation game plan that is necessary to move rapid growth needle in your business.
A market structure, its mindset, physical and strategic functions are focused on value creation, exchange relationships, branding, conversion and selling activities. All, in order to unleash the potential power within and inspire creative action for clarity that drives transformation growth in market.
These are the reason why this is designed for you to:
Empower you to show up big at the client you want to attract
To be consistent in understanding the client you want to attract
And to exude confidence in educating them about their wants, results, by showing them joy, excitement, satisfaction and progressive tendencies, benefits of your offering.
To educate your business team about business conversation strategies and the corresponding performance pathway processes, systems and networks
To apply clients future self-perception to grab attention, and sustain it to finishing point and beyond.
To structure meaningful messaging and turn them into a business income.
These are practical steps into knowledge based self-education industry for creative value transformation strategy.
I realize we are in the season of thanksgiving which am so glad to extend my warmest thank you to you all as friends, my mentors, business experts in different schools of thoughts, clients, customers and potential customers and wishing you all the very best of the holiday season with unstoppable growth experiences in the new year 2023.
Thank you for reading, and your comments would be appreciated.
SYLVESTER EYO
A business coach consultant
C.E.O Sylmaaconsulting
Mindset marketing, Branding strategies & Marketing strategies.